Δ. Νατσιός: Η υπογεννητικότητα η μεγαλύτερη εθνική απειλή
7 July 2023
Πώς οι Λειψοί μετατρέπονται σε πρότυπο προορισμό υδατικής αυτονομίας με μηδενικές διαρροές νερού
7 July 2023
Prime Minister Kyriakos Mitsotakis announced the key government policies, including the extension of the market pass and the youth pass, an increase in salaries and benefits and the abolition of the 30% penalty for working pensioners. Mitsotakis also announced a 10% reduction in Uniform Real Estate Ownership Tax (ENFIA) for houses insured against natural disasters and confirmed the return of the Athens and Thessaloniki Water Utilities EYDAP and EYATH, respectively, to the State.
The national plan for Greece in 2027
Achievement of investment grade rating and early repayment of bilateral loans of the first memorandum by the end of 2023
Reasonable primary surpluses and reduction of public debt as a percentage of GDP below 140% by 2027
Lower unemployment to 8% by 2027
Increase in exports to 60% of GDP
Reducing inequalities and increasing the minimum wage to 950 euros and the average wage to 1,500 euros by 2027
By 2027, 90% of the approximately 4,500 administrative procedures of the State will have been digitized
Initiation of constitutional revision in 2025
Upgrade of defense equipment with 24 Rafale fighters, upgrade of 83 F-16 to "Viper", acquisition of 3 Belharra frigates, supply of Greek F-35
Immediate financial measures
From 1/1/2024, the new public sector payroll comes into force
Market Pass extension for the coming months
New reduction of ENFIA by 10% for properties insured against natural disasters
Additional tax deduction of 1,000 euros for families with children
Continuation of the one-off economic aid, at the end of 2023, for those pensioners who continue to be affected by the personal difference
Those of the pensioners who are working will not see their pension reduced by 30%. On the contrary, they will receive it in full, seeing only a small deduction in their additional income.
Support measures for young people and education
Increase in the minimum and average salary
Further reduction of social security contributions
Increase of the tax-free threshold by 1,000 euros for families with children
Increase in family allowance for public sector employees by 20 euros for the first child and by an additional 50 euros from the second child
Youth Pass of 150 euros to every 18 and 19-year-old for travel and cultural activities, as of September
A national plan to upgrade schools
Six-month training and international certification program for 100,000 workers and unemployed in high-demand IT and technology specialties
Article 28 of the Constitution is being activated, opening the way for investments of foreign universities that would like to invest in Greece.
Construction of new student residences for 8,500 students
New salaries in the public sector as of January, 2024
Among the measures announced, the prime minister unveiled plans for the extension of the Athens and Thessaloniki metro, road construction and airport upgrade.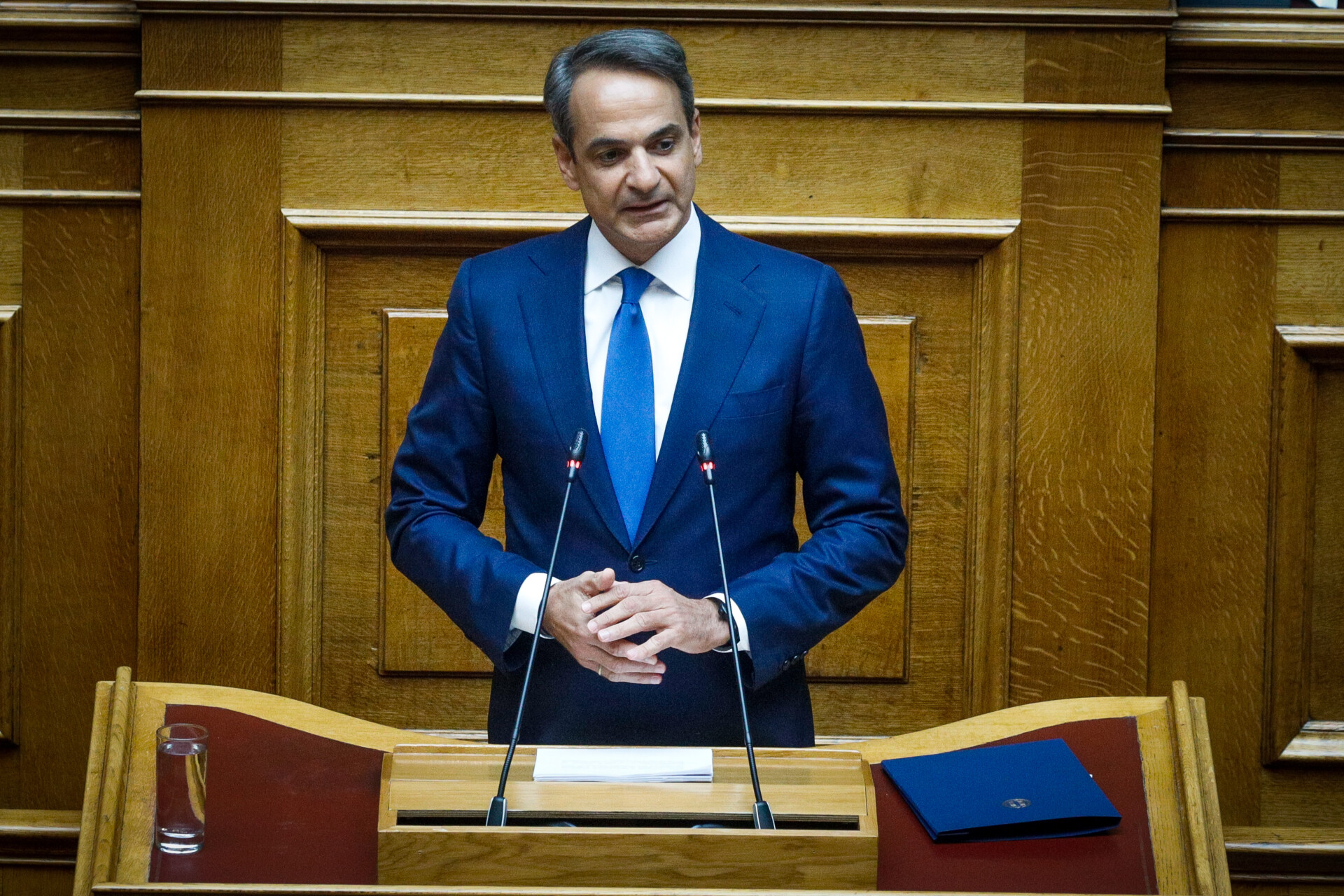 Πηγή: https://www.naftemporiki.gr/english/1491312/mitsotakis-unveils-government-key-policies/